World Heritage Denmark – A Global winner of the WSA-mobile 2014
October 29th, 2014 (Last modified 15:09, Oct 29th, 2014)
890 unique places in the world are in the category of UNESCO's World Heritage Sites. Denmark holds on to three of them: The Monuments of Jelling, Roskilde Cathedral, and Kronborg Castle. At Redia, we received the honourable task of imparting new and motivating dissemination to the World Heritage sites in Denmark. In collaboration with the Danish Agency for Culture, we are waking historical sites to life by visually reproducing the sites through important historical personalities. Harold Bluetooth, Frederik 2., Queen Sofie or one of the other persons shows his or hers significance to Danish culture, while explaining the influence in world history.
We are pleased to announce our app "World Heritage Denmark" has been selected as a global winner of the WSA-mobile 2014 alongside the danish app "Mobile Pay" that won in "Business & Commerce" . In the category of "Tourism & Culture" we are proud to have proven an outstanding quality in mobile content with global relevance.
Download the app on your iPad and let history expand right in front of you!
An app with new dimensions
You will be able to experience history surrounded by a number of myths and fantastic stories through the World Heritage app. Accompanied by movies, animations, images, text, info graphics, and sound, the gallery of characters evokes the past.
Discover an adventure in the spirit of Jelling, Roskilde, or Kronborg Castle together with the persons who were actually there at the time. Being at selected points you can "unlock" and expand the stories told by the historical persons. Through Augmented Reality that adds an extra digital layer to the existing reality the realm of possibilities expands. The boundaries between the physical and digital worlds blur and generate new opportunities. This creates a new dimension in the remaining vestiges.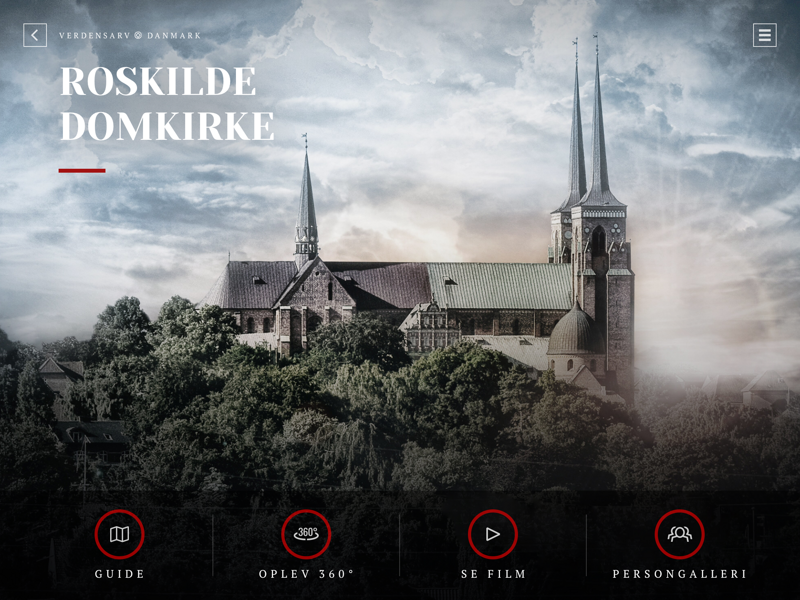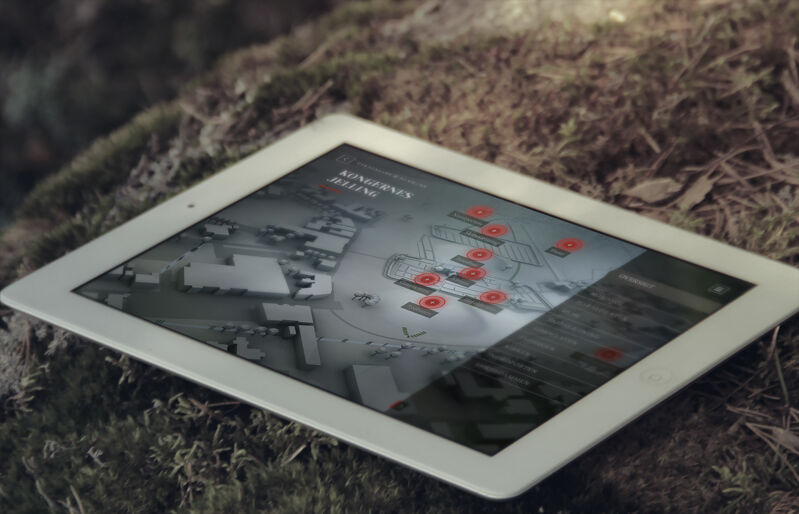 Follow the footsteps back in times
This way you'll receive information and knowledge by immersing into a deeper level of content. Each story expands in front of you when you choose to be guided by a specific person. The three sites represent different eras and introduce you to different historical persons. While being at one of the World Heritage sites you navigate around the area using the Augmented Reality spots and the map in the app. An exciting adventure is waiting for you!
So hold on to the past and get an understanding of what happened and how the persons have played an important role in the history of Denmark and the world.
Look forward to experience how we have wakened history to life – both from home and at the actual sites. Download the app, visit the World Heritage Sites, and let history expand right in front of you.
We are now planning to prepare for further investigation into the three other World Heritage sites in Denmark: Wadden Sea, Ilulissat Icefjord in Greenland, and Stevns Klint.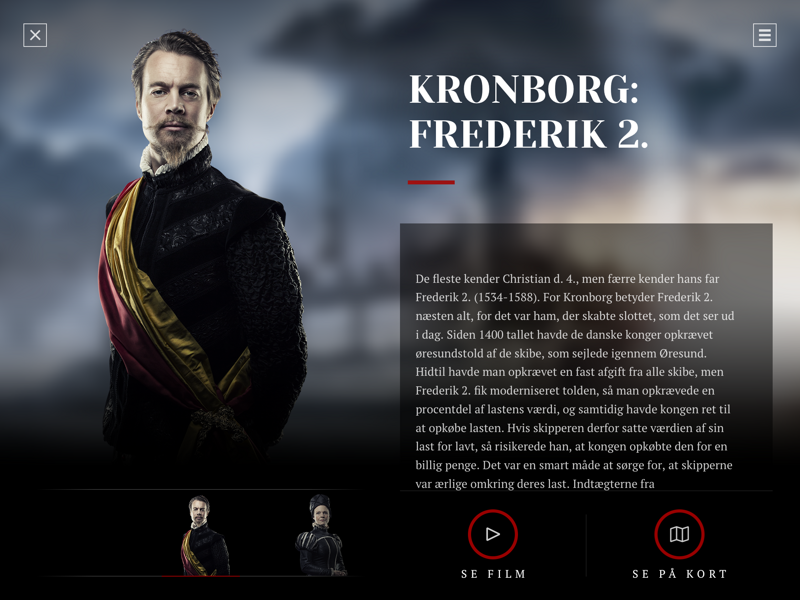 comments powered by

Disqus