The Storm P. Museum – a digital learning strategy
November 3rd, 2014 (Last modified 11:26, Apr 23rd, 2015)
Most people know Storm P. for his peculiar inventions and the note of humour in his drawings. But he was much more than that: he was an artist, a writer and a painter. Dedicated to this multi-talented character, the Storm P. Museum invites visitors to explore in a comprehensive digital environment.
The cooperation between the dedicated personnel at the Storm P. Museum and Redia is situated in a belief that learning situations are located both inside and outside institutions. The Storm P. Museum is a great example of how to render visible the connection between the museum experience and learning.
By creating digital installations and applications, we have made the physical environment expand in a digital universe.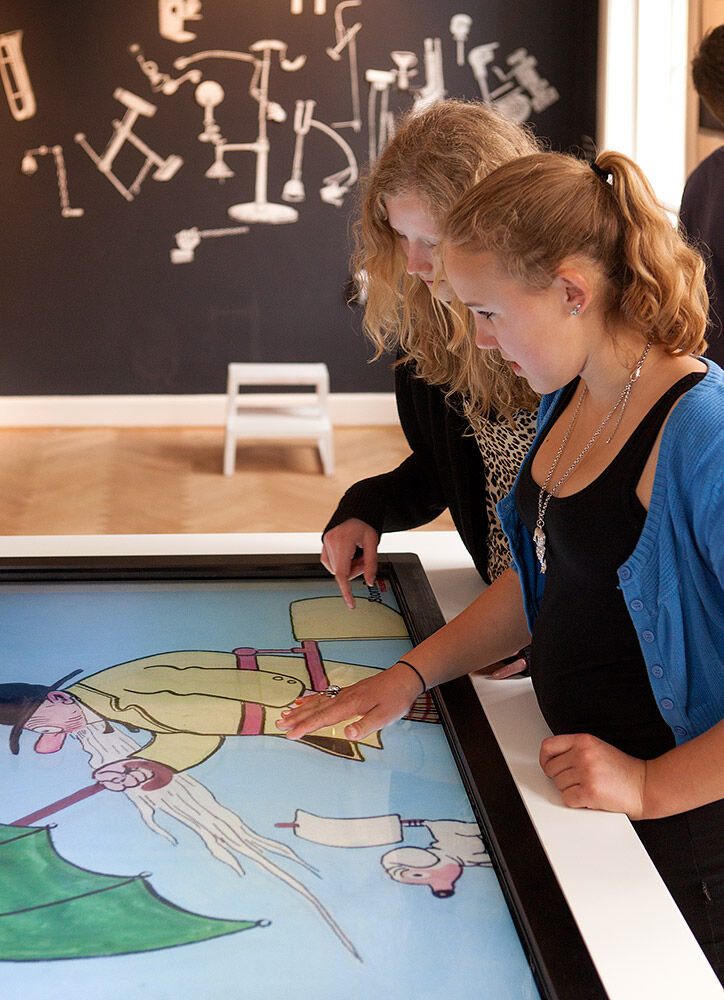 An expansion of spaces
The interactivity encourages visitors to experience historical insights in combination with works of art, madcap inventions, instruments and objects.
As relationships must be seen as a driving force in the learning process, we have given learning a new dimension. At the Storm P. Museum you don't just learn through the screens: you are forced to interact with the screens. As a visitor, you have to answer questions and riddles to understand Storm P.'s inventions, you have to sense animation touch points in the exhibition to get access to Storm P.'s life and the age in which he lived, and you can create your own inventions. These are just a few examples of how visitors can enlarge their horizons by interacting with the applications in the exhibits.
The digital universe also extends the physical production and creates expanded spaces in other ways. For example, a physical installation with digital screens provides access to Storm P.'s entire pipe collection – a collection of more than 200 pipes.
Digital curation
We want visitors to discover and engage with digital technology in order to develop content and construct meaning throughout the process. It is our ambition to create an environment where learning is hands-on with access to other people as much as to information. Exploring radically new approaches to instruction and learning we present – together with the Storm P Museum – a digital communication that is simple, informative and interactive.
Digital technology mediates the museum curation so that the exhibits are a delight to experience. We don't use the newest technology just because we can. In this case, we use technology as an extension of the traditional museum experience. It's a transformation that mirrors the way Storm P saw the world.
Learning through technology offers absorption and flow in an exhibition in an innovative way.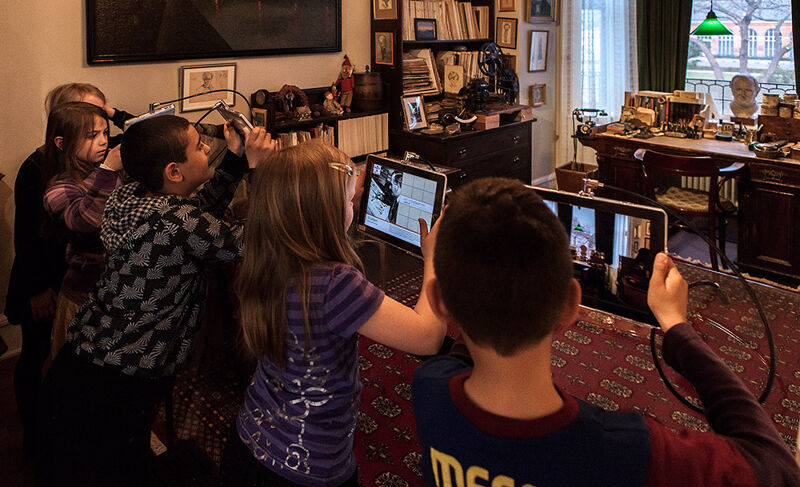 A learning environment
To achieve the benefits of using technology requires an understanding of how technology can be used to reach most people in an effective way. Both adults and children will be challenged at the museum and will be able to use previous experiences along with technology when interacting with the installations.
The personnel at Storm P Museum have created learning goals and teaching resources for students at all levels in primary school. In the context of the new school reforms, a visit to the museum is a way to connect with and introduce the children to events and learning outside the actual institution. An agreement with Frederiksberg municipality enables all students in the intermediate stage to visit the museum.
The added digital dimension makes a visit to the Storm P Museum an eventful and highly informative experience.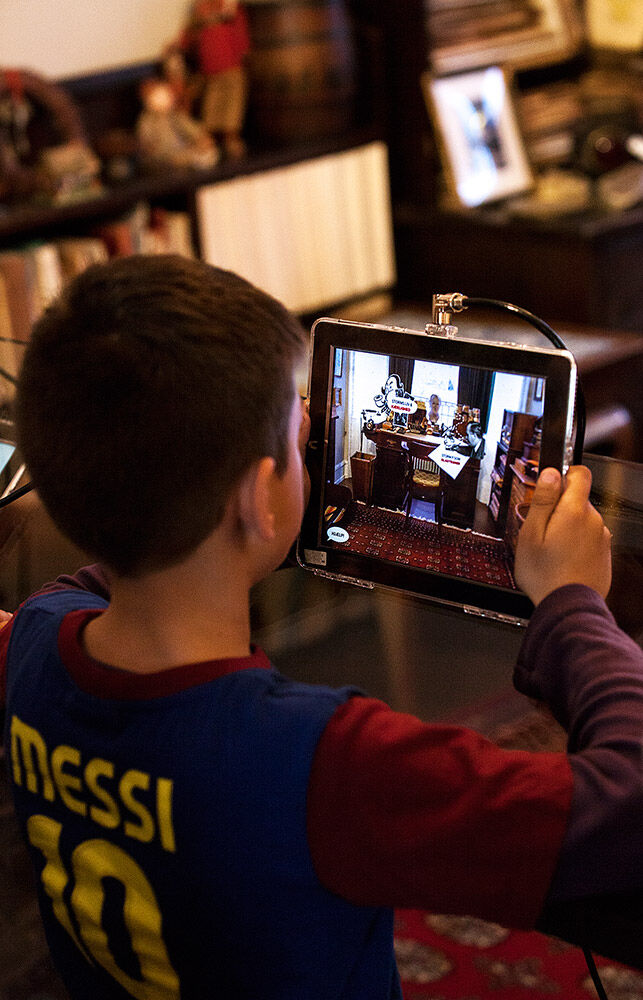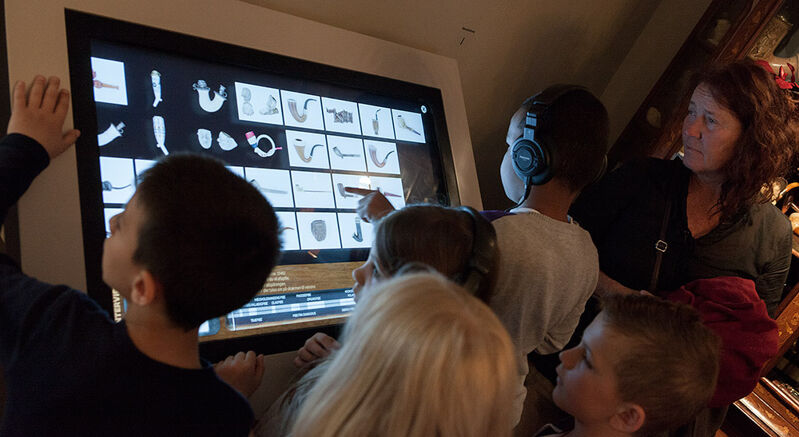 comments powered by

Disqus