Today Lars Løkke Rasmussen is invited to form a government
June 22nd, 2015 (Last modified 22:13, Jun 22nd, 2015)
Interested in knowing how Redia makes a difference in Christiansborg?
Due to the Election Day last Thursday many new members will come to the national parliament in Denmark.
But how is it actually to work in Christiansborg Palace? Are there any restrictions for the press, when is the administration open or how do you book a meeting room? These might be some of the questions that cross one's mind when starting to work in Christiansborg.
For the Danish Parliament we have been making an app to guide the Members of the Parliament through the daily work in Christiansborg.
With the app in their hands the members do not need to concentrate on logistics and practical confusions anymore. The app will guide the members to all kinds of information regarding for example access and safety, service, IT, meeting rooms, economy, travels, transportation and terms of employment. Included in the app is the function "Favorites", which makes it possible to save the information, needed most often.
We are proud to say that at Redia we have done ours to make the members of the Danish Parliament work efficient from day one.
By the way: Did you know that the Christiansborg Palace holds on to a lot of beautiful art artifacts? For the employees at the Palace we have made an app that guides them through and exhibit the more than 1000 pieces of art that belongs to the Christiansborg Palace. This way more people in-house get to know about the large amount of artifacts.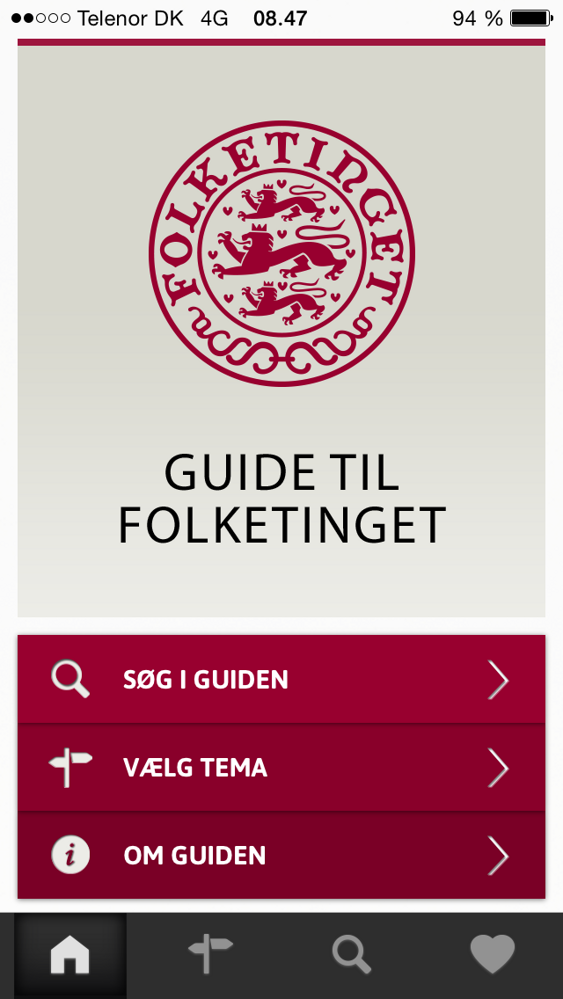 comments powered by

Disqus