Drones to inspire
May 11th, 2015 (Last modified 13:26, May 11th, 2015)
Why did our creative director Mikkel Bech and our technology manager Jan Thøgersen visit The Aarhus School of Architecture last week?
Because they really know something about drones:
In the beginning of 2015 Mikkel and Jan were in Dubai to compete against a lot of other enthusiasts into the world of drones. Mikkel and Jan did really well among 40 other countries and during the competition they showed how to use the drone in a positive manner.
At Redia the capacities of the drone is used when creating film used in digital presentations – often in cultural and experience-based projects. The technology is unique because it is possible to record in every direction. This means that we can show you around in a completely new way; and to use drones this way have an interest for many people:
At a kick off event for Internet Week Denmark 2015 in the beginning of April Mikkel and Jan presented different projects where Redia has been using the drone. The interest in the drone was solid – and especially questions about how the drone is build and how Mikkel and Jan manage to work with the restrictions for flying with drones were discussed after the presentation.
Also students from the IT-bachelor program at Aarhus University have now had the chance to be inspired by Mikkel and Jan's experiences with drones. In cooperation with The Aarhus School of Architecture the IT-bachelors have a project process about drones. The project is a way to combine research, science, and teaching were the students' working effort are put into a specific research project for example about using the capacity of the drone in urban environments.
To inspire the students to build innovative drones Mikkel and Jan demonstrated and told about drones and technology related to drones in general. As the projects will develop the students have to present their ideas to Mikkel and Jan.
The IT-students will learn and experience what it takes to use the drone in an innovative project. When building your own drone you get exactly the tools you need for a specific task – and that is why the drone at Redia is homemade.
At Redia the drone is used to stretch the potential use of technology – but not just in any case possible. Each project is developed and generated through content and meaning – not technology and design.
Mikkel and Jan have demonstrated that with the drone Redia can show you things you wouldn't think was possible.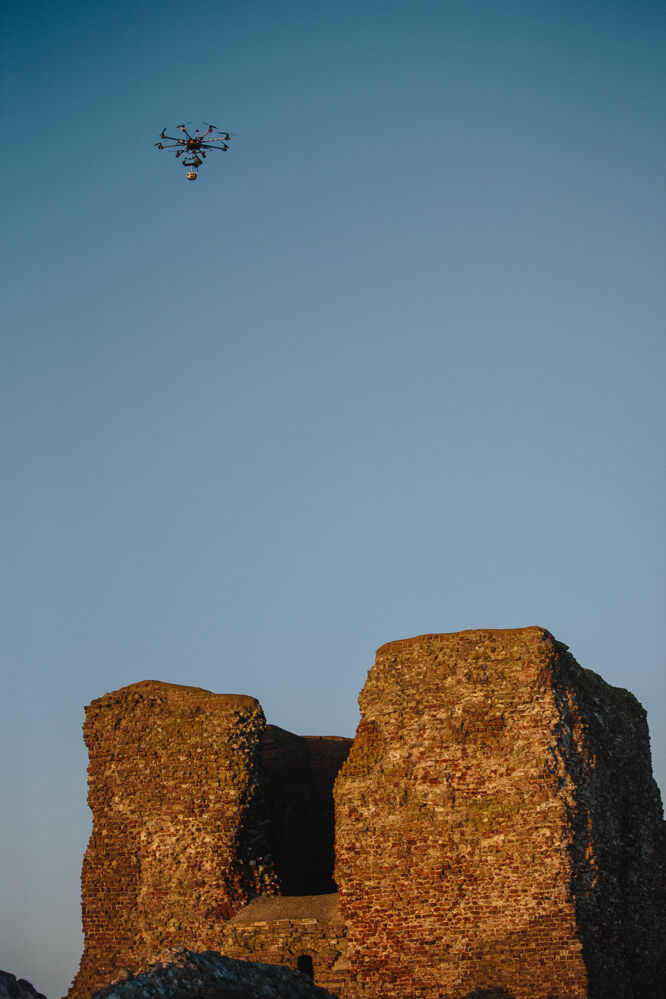 comments powered by

Disqus