Meet our CFO
September 11th, 2014 (Last modified 09:39, Oct 22nd, 2014)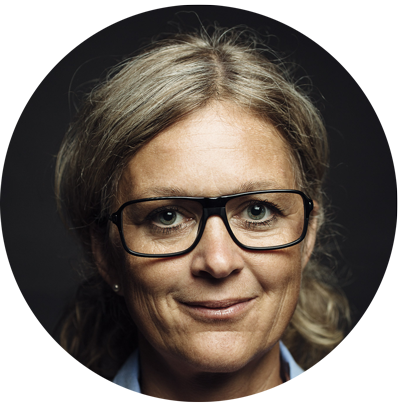 Eva Malene Hartmann, 42, is the new CFO at Redia. She has studied at Aarhus School of Business, the University of Aalborg and Århus and Stanford University (APM).
We are super happy and proud that Eva has joined our team. Here you can learn more about Eva.
Experience
I have been heading people and projects for more than 17 years. My main focus has been business development and optimization, and cutting costs. Previously, I was employed as a VP at PostNord, as a business manager for private customers in Denmark and as a CSR responsible at the corporate level in Stockholm.
Why Redia?
I was contacted by a member of Redia's board: "They need someone like you, Eva." I was looking for new challenges – and I was very pleased to be given the opportunity to be a part of Redia. It has amazing talented people, exciting market possibilities and great potential for further growth – but with a need for consolidation. My main focus until now has been portfolio management – delivering the right quality at the right time for the right price. When I started in May, there were more than 40 ongoing projects – now we have about 25 – a much more appropriate number. This effort will continue – and I am looking forward to being introduced to more of our development-oriented customers, who are part of our success.
comments powered by

Disqus